Pipe Repair and Protection
Epoxy Pipe Restoration, Repair & Protection Systems
Maxkote works closely with Neptune Research (NRI) providing range of ASME PCC-2, ISO 24817 compliant and none-compliant of pipe repair and wrapping systems.

Syntho-Glass® is the originally, patented fiberglass pre-impregnated composite that is activated by salt or freshwater. Packaged in a hermetically sealed foil pouch, it is ready to use and does not require any measuring or mixing. 

This system, when used with the appropriate primary sealant, enables you to repair and reinforce virtually any diameter pipe in minutes. Syntho-Glass® not only restores a pipe to its original psi rating, but actually can make the repair area stronger than the original pipe, reducing downtime, saving in parts and labor. 

With an initial setting time of only 30 minutes (75°F/24°C), Syntho-Glass® is excellent on copper, steel, SS, PVC, FRP, clay, concrete, rubber, and more. It is safe to use, nontoxic, noncombustible, and odorless. Syntho-Glass is a versatile solution for industries where quick-action pipe repair can be critical

All ASME PCC-2, ISO 24817 compliant pipe repair systems must  to be installed by an accredited Neptune Research applicator.

Do not hesitate to contact to discuss your project.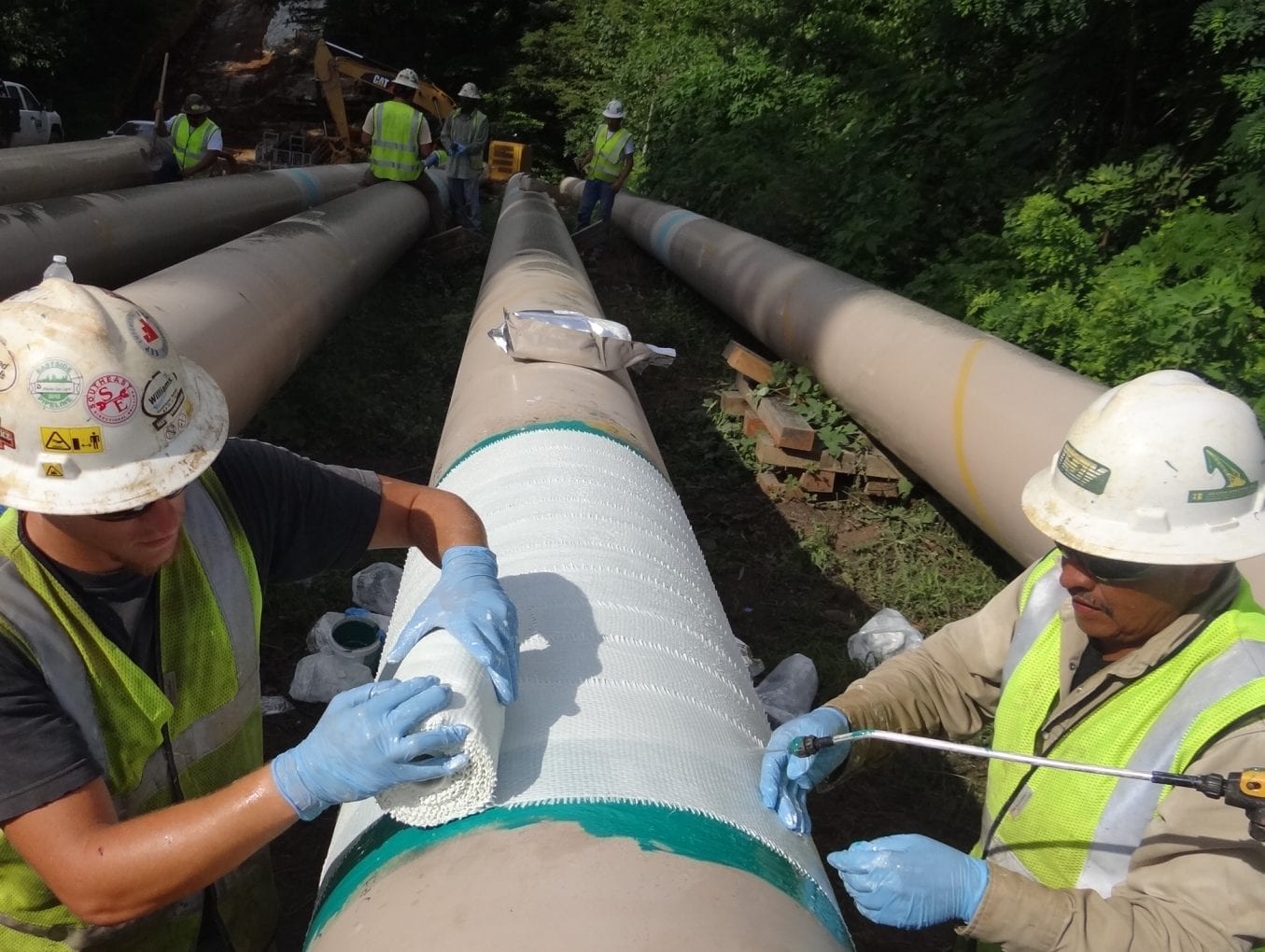 Corroded or damaged piplines
Impact protection
Emergency repair
Corroded pipes
Irregular pipe fittings
Force mains and gravity lines
Joint and tee repair
Underwater repair and splash zone
Ready to use
Effective, time-saving
Sets rock hard in minutes
No mixing and no mess
Simple application
No shutdown or relights
No pipe replacement
Epoxy Repair Mortars & Screeds
Our range of MaxCrete epoxy and cementitious repair mortars and screeds are specifically designed to provide a long-term solution for repairs to damaged, spalled or eroded concrete