Metal Repair, Pipe Repair
MME 300 – Epoxy Putty (125G)
£12.00 Excl VAT
Is multi-purpose steel reinforced putty that's design for fixing, bonding sealing. The product is simple to mix in just one moment, to offer fast and permanent repairs.
Description
MAXMET 300 – EPOXY PUTTY is multi purpose steel reinforced putty that is design for repairing, bonding sealing applications, The product is easy to mix in just one minute, to provide fast and permanent repairs. the material can rebuilding virtually any material.
The material is  supplied in stick form with a predetermined mixing ratio of base and activator. Mix by kneading, (Please note, use gloves for mixing) until a smooth grey putty is achieved.  Once mixed MAXMET 300 – EPOXY PUTTY provides a fast curing epoxy putty, suited for small repairs that require rapid return to service.
MAXMET 300 – REPAIR PUTTY is totally waterproof once dried, repairs may be sanded and painted with any of our epoxy or polyurethane coating systems, providing additional long-term asset protection.
When mixed the product has a standard has a pot life of 2-3 mins. Once fully cured MAXMET 300 5-MINUTE EPOXY PUTTY STICK for metal is readily drilled, tapped, filed or machined to achieve the desired profile and finish.
Cast Iron
Steel
Stainless Steel
Aluminum
Non Ferrous Metals
Most Plastics
Leaking tank seams
Leaking radiators
Stripped threads
Repairing Pump housings
Sealing leaking pipes
Engine blocks
leaking flanges
Bonding Adhesive
Solvent-free
100% Solids material
Very High Build
Easy mix formulation
Fully machinable
Rapid cure
Heat resistant
Suitable for confined spaces
No shrinkage or cracking
Up to 20mm – single application
Aids application on site
Can be machined, drilled tapped, filed or sanded
Faster return to service
Up to 150°C dry heat or 60°C immersed
APPLICATION GUIDE
MAXMET 300 5-MINUTE EPOXY METAL PUTTY STICK
| | |
| --- | --- |
| Description |  MAXMET 300 – EPOXY METAL PUTTY STICK is surface tolerant and will bond to damp surfaces. The product mixes in just one minute to provide rapid permanent repairs to metal, fibreglass and most plastics.  |
Applications

Leak Sealing on Storage Tank Seams

Leak Sealing on Domestic Radiators

Reform Stripped Threads

Leak Sealing on Pipes

Filling Cracks and Holes on Pump Bodies and Engines Blocks
Surface Preparation

All oil and grease must be removed from the surface of the repair using an appropriate cleaner such as MEK.

The material is suitable for application to manually prepared surfaces such as hand wire brush, sanding, mechanical grinding or wire brush.

All loose material such as rust or flaking paint must be removed prior to the application of this product
| | |
| --- | --- |
| Pot Life @ 20°C | 3 – 5 minutes |
Mixing

The product is supplied in stick form and therefore the base and activator component are premeasured.

Simply break off the required amount of material from the stick and using gloved hands knead the product until the black and grey components become a consistent mid grey colour.

Use the material as soon as possible after mixing
| | |
| --- | --- |
| Application | Once a consistent mix has been achieved apply the material by pressing the putty with firm pressure onto the prepared surface and hold for 30 seconds |
Cure times

At 20°C the applied materials should be allowed to harden for the times indicated below before being subjected to the conditions indicated. These times will be extended at lower temperatures and reduced at higher temperatures:

Usable Life                                              3-5 mins

Hard Dry                                                 30 mins

Machining and light loading               30 mins

Full loading                                               1 hour
Over-Coat

Times

Minimum – the applied material can be over-coated as soon as it is touch dry. 

Maximum – over-coating time 3 hours

Where the maximum over-coating time is exceeded, the material should be allowed to harden before being abraded, or flash-blasted and solvent washed to remove any surface contamination
Health and Safety

Please ensure good practice is always observed during the mixing and application of this product.

Protective gloves must be worn during the mixing and application of this product. Before mixing and applying the material please ensure you have read the fully detailed Material Safety Data Sheet.
Legal Notice

The data contained within this Technical Data Sheet is furnished for information only and is believed to be reliable at the time of issue. We cannot assume responsibility for results obtained by others over whose methods we have no control.

It is the responsibility of the customer to determine the products suitability for use.

Maxkote accepts no liability arising out of the use of this information or the product described herein.
TECHNICAL DATA
MAXMET 300 5-MINUTE EPOXY METAL PUTTY STICK
Apprearance
Base
Activator
Mixed
Light grey paste
Dark grey paste
Mid grey paste
Mixing Ratio
Pre – measured
Solids Content
100%
Slump Resisitance
Nil at
20 mm
Usable Life
20°C



5 minutes

Cure Times @ 20°C
Hard Dry
Machining and light loading
Full loading
Immersion

30 miNS
30 mins
1 hour
1 hour

Storage Life
Unopened and stored in dry conditions (15-30°C)
1 year
Adhesion
Tensile Shear to ASTM D1002 on abrasive blasted mild steel with 75-micron profile
70kg/ cm² 1000psi
Compressive Strength
Tested to ASTM D 695
446kg/ cm² 6350psi
Corrosion Resistance
Tested to ASTM B117
Minimum 5000 hours

Hardness
Shore D Hardness
80 at 20°C
Heat Resistance
Suitable for long-term water immersion at temperatures up to:
Resistant to dry heat in excess of:
60°C
150°C
Chemical Resistance
The product resists attack by a wide variety of inorganic acids, alkalies, salts and organic media.
MSDS
MAXMET 300 5-MINUTE EPOXY METAL PUTTY STICK
Related Products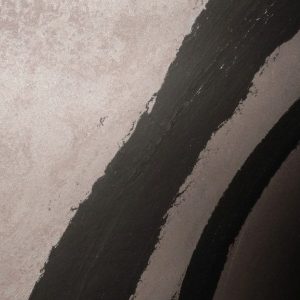 £

26.50 –

£

201.25 Excl VAT