Chemical Resistant Coatings
MCH 400 – Chemical Resistant High Temperature Coating
£195.00 – £665.00 Excl VAT
MaxChem 400 is a chemical resistant epoxy novolac coating and lining system. Providing excellent chemical protection for high service temperature applications. Once cured the coating is capable of withstanding temperatures up to 90°C continuous immersion, dependent on chemical contact but is proven to protect against:
98% Sulphuric Acid at 75°C, 36% Hydrochloric Acid at 50°C and 40% Phosphoric Acid at 60°C 
Description
MAXCHEM 400 – CHEMICAL RESISTANT HIGH TEMPERATURE COATING is a solvent free coating utilising the latest novolac polymer technology. The material provides excellent chemical protection for applications subject to high service temperatures. The products designed for the long-term protection of steel and concrete surfaces subject to constant chemical immersion at elevated temperatures.
Once cured  MAXCHEM 400 – CHEMICAL RESISTANT HIGH TEMPERATURE COATING is capable of withstanding temperatures up to 90°C continuous immersion, dependent on chemical contact but is proven to protect against 98% Sulphuric Acid at 75°C, 36% Hydrochloric Acid at 50°C and 40% Phosphoric Acid at 60°C  
PROTECTS
APPLICATIONS
FEATURES
BENEFITS
Metallic surfaces operating at elevated temperatures
Chemical Pumps
Chemical Valves
Vessel Lining
Chemical Storage Tanks
Chemical Process Equipment

Solvent-Free
100% Solids Material
High chemical resistance
Two colour system
Easy mix formulation
Suitable for Confined Spaces
No Coating Shrinkage
Resists Strong Acids
Helps to monitor coating erosion
Aids application on site
APPLICATION GUIDE
TECHNICAL DATA
MSDS
CHEMICAL RESISTANCE
Related Products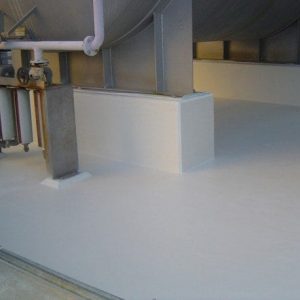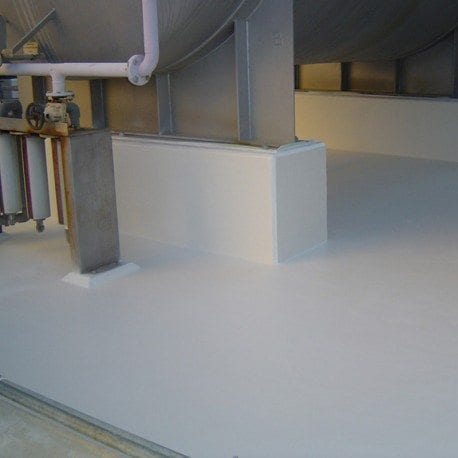 £

100.00 –

£

408.00 Excl VAT